Featured Video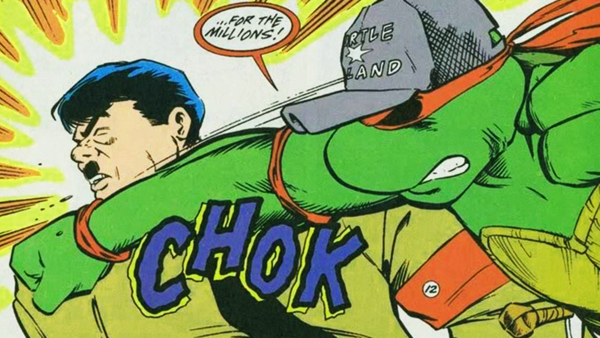 With the Teenage Mutant Ninja Turtles being best known for their wonderful if cheesy cartoon, it stands to reason that most people would consider the comics to probably be a lighthearted romp through some tubular times.
In actuality, the comics have always been far more interesting, far more fleshed out, and far weirder than you'd initially give them credit. Not only does it often have a legitimately dark tone at points, it also explores some surprisingly dark topics, that you wouldn't expect a comic about anthropomorphic terrapins to cover.
As such, when our reptilian friends aren't chowing down on pizza and doing sweet skateboard tricks, they're generally exploring the pain of existence and punching Hitler in the face. It's a strange lifestyle, but it's also an undeniably engrossing one, that brings many readers back time and time again to see what weird and wild shenanigans the teen tortugas get up to next.
And when the comic provides everything from reincarnated samurai to a casual spot of Nazi beating, it's sure these readers will be coming back to the comic for a long time to come.