Nicolas Cage Will Recreate Con Air And Face/Off Scenes For New Movie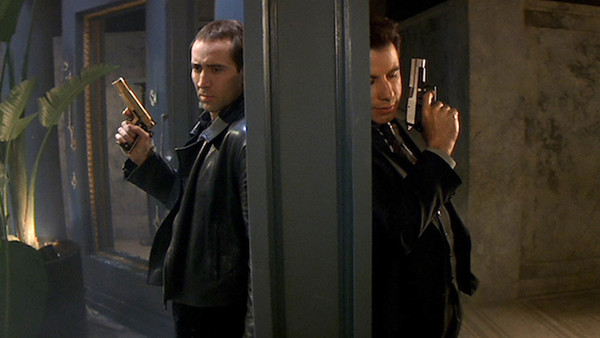 With Nicolas Cage to be seen next year in The Unbearable Weight of Massive Talent, now comes word that this already-hotly-anticipated movie will actually see Cage flashing back to two of his biggest hits of the '90s.
In an interview with Empire, the brilliantly bonkers actor has revealed that The Unbearable Weight of Massive Talent will see scenes centred on Cage's time filming Face/Off and Con Air.
Previously, we'd heard how this new picture was being pegged as a tongue-in-cheek offering where Nicolas Cage plays a version of himself who's desperately trying to land a role in a Quentin Tarantino movie. And now, Cage has explained how this March 2021 release is "like walking through a Cabinet of Dr. Caligari version of Con Air and Face/Off".
To elaborate, the genre favourite added how he's "probably going to have to look at a couple of the movies from the past again, because I think we're gonna to have re-enact some of those sequences".
Con Air and Face/Off stand out as two of Nic Cage's most elaborate and outright nuts roles, with those films easily earmarked as when Cage fully started to embrace the more crazy side of the movie business. Since then, the star has gone on to only get more and more insane with so many films and roles - much like his latest release, Primal, where Cage finds himself trapped on a ship that's inhabited with wild animals and assasins.
Ghosted's Tom Gormican is on directing duties for The Unbearable Weight of Massive Talent, with the film currently booked in for March 19th, 2021.